for

Health Care Providers
Veterans Health Administration HIV and HCV Clinical Consultation Service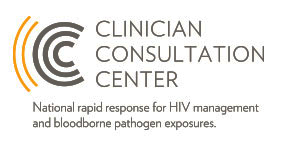 For HIV Consultation: 1-800-933-3413
For Hepatitis C Consultation: 1-844-437-4636
What it is
A national, cost-free telephone service providing confidential expert advice on HIV and HCV mono- and co-infection for VHA clinicians. Up-to-date, clinically supported options and advice on testing, prevention, and treatment, including follow-up advice for challenging or ongoing clinical management scenarios.
Who it's for
VHA clinicians of any experience level who provide primary care and specialty HIV and/or HCV care, and who have general informational or patient-specific questions on HIV or HCV management.
What to expect
Consultation from clinicians, hepatologists, and clinical pharmacists with expertise in HIV and HCV care. Advice is based on Federal treatment guidelines, VHA guidelines, current medical literature, and clinical best practices.
When it's available
9 a.m.--8 p.m. EST, Monday through Friday. Initial responses will be provided within one business day of the call. On nights, weekends, and holidays, calls will be routed to a voice mail system and returned the next business day.