for

Veterans and the Public
Donald Parrott
I got started on my drawing, after I started with the VA Hepatitis C program that meant a complete life style change in my life, what I did and how I thought.
Along with that I had to be willing and want to make a commitment to my hep C treatment and to all the people at the VA hospital, which I see on a weekly basis.
These drawings are my way of keeping my sense of humor and a way for myself to relax and take my mind off my treatment so that I can better cope with it all.
Thank you, Donald ParrottWilsonville, Oregon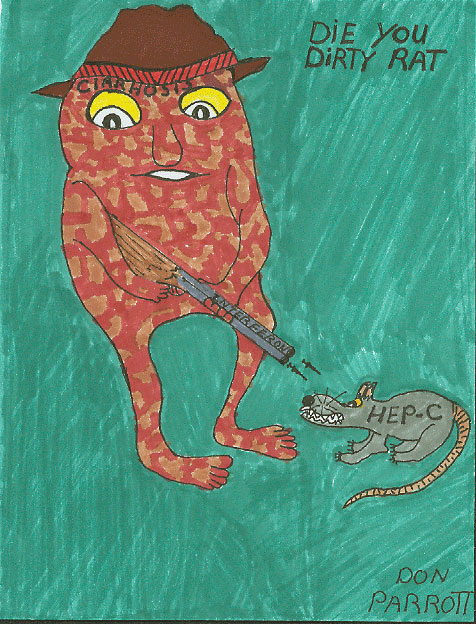 NEXT >>
List of artists