Michael Robertson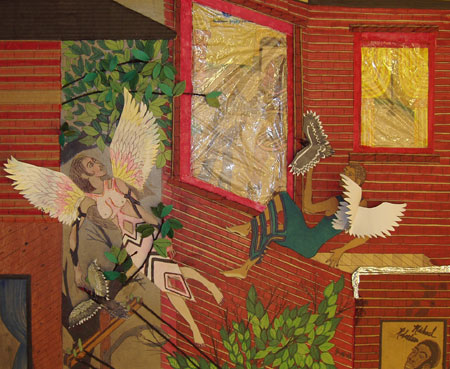 "Angels in the Hood"
We all have guardian angels. Put here BY GOD, their job is to protect us. Protect us from ourselves, and from life-threatening situations that we get mixed up in. But! guardian angels are not supposed to let you see them. However, sometimes, accidents do happen. And you might catch a quick glimp of an angel! If so, consider yourself lucky. You've just witnessed a rare heavenly site! Also, guardian angels are usually someone who has passed on from this life to the next life.
Someone like your mother-father-sister-brother
husband-wife-aunt-uncle-cousin
nephew-niece-son-daughter
boyfriend-girlfriend-loved one
Guardian angels are always watching over you. They never sleep and they will love you forever and ever and ever. If you don't love yourself, guardian angels have enough love for the both of you.
List of artists