for

Health Care Providers
Health Care Providers Home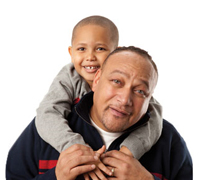 Hepatitis C Medications
Selected resources on the new direct-acting antivirals approved, or expected to be approved, for the treatment of hepatitis C
Highlights
VHA Removes the Requirement for Documentation of Oral Informed Consent to Tests for Hepatitis B Virus and Hepatitis C Virus
VHA Notice 2017-38; Amendment of Veterans Health Administration Handbook 1004.1. May 22, 2017
News from Centers for Disease Control and Prevention; Morbidity and Mortality Weekly Reports, May 2017
May is National Hepatitis Awareness Month
This campaign runs through the month of May, with Hepatitis Testing Day on May 19.
National Hepatitis Awareness Campaign
A national advertising campaign encouraging hepatitis C testing and treatment. Veterans Health Administration; March 2017.
After the Initial Diagnosis of HCV: Overview of Next Steps
A guide for health care providers on what to do after a patient is diagnosed with hepatitis C.
Patient Handouts from Veterans Health Administration
Chronic Hepatitis C Virus (HCV) Infection Treatment Considerations
Department of Veterans Affairs National Hepatitis C Resource Center Program and the National Viral Hepatitis Program; updated March 8, 2017
Direct-Acting Antiviral Agents for HCV Treatment and Liver Safety Issues
National Bulletin, VA Pharmacy Benefits Management Services; March 2017.
HIV, Hepatitis, and Related Conditions Program Annual Report 2016
A report on advances in caring for Veterans living with HIV or viral hepatitis. Veterans Health Administration.
National Viral Hepatitis Action Plan, 2017-2020
Section 508 compliant version coming soon. U.S. Department of Health and Human Services; January 2017
Highlights from Liver Meeting 2016
American Association for the Study of Liver Diseases. November 11-15, 2016; Boston
Success Stories Shared by Veterans Cured of Hepatitis C
Since 2014, more than 60,000 Veterans have received new and improved antiviral drugs to cure their hepatitis C.